Horse Career School Articles
Summer Camp Articles

Having a career that allows you to be with horses all day is a dream many share. We have articles written by the top schools and people in the horse career education industry for you to enjoy and plan your future with.

Summer Camp articles are fun to read and you should know these camps aren't just for kids. Plan a fun experience for your family, yourself or that lucky child by getting excited with the information provided here.


Horse Career Articles, Horse Camp Articles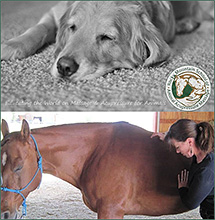 Why Go to Animal Massage School?

Taking the reins of your life firmly in your hands and making the decision that is the absolute best for you!
Written by Callie Rulli of the Rocky Mountain School of Animal Acupressure and Massage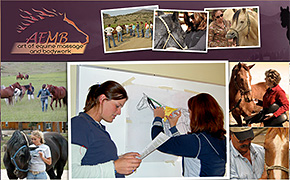 How to Learn Equine Massage Therapy

Technique combined with compassionate intention of touching fills the therapist's toolbox with all the needed skills to be an effective equine massage therapist.
Article from Prairie Winds Art of Equine Massage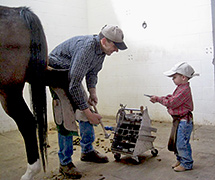 How to Involve Youth in the Horse Industry
Jacob Butler CJF, AWCF
Butler Professional Farrier School LLC
It is interesting to see how things have come full circle as my own children begin to show interest and discover different aspects of horses for the first time.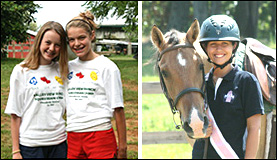 How To Choose the Right Horse Camp
Thinking on sending your child to summer camp? There are probably a million questions running through your head. This article will guide you on how to begin the search for your child`s summer escape.
Written by: Kirsten Bendt for Valley View Ranch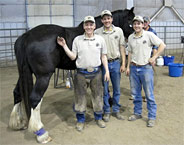 The Business of Shoeing Horses
©2013 Doug Butler PhD, CJF, FWCFl
In today's economic climate, positioning becomes more important than ever. How people feel about you and the place people put you in their minds is your market position.
Article from Butler Professional Farrier School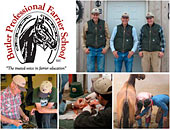 Finding and Selecting a Farrier for Your Horse
by Doug Butler, PhD, CJF, FWCF
Choosing a qualified, competent farrier is one of the most important decisions you will make regarding horse care.
Butler Professional Farrier School © 2011 All rights reserved.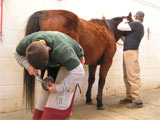 Career Opportunities Are Great in Horseshoeing
Horseshoeing is a great career with a promising future for those who like the work and are willing to work hard to develop the skills necessary to become confident, competent farriers .
By Doug Butler, PhD, CJF, FWCF



Affordable Horseshoeing Schools
When deciding which farrier school is the most affordable, remember – you can't afford to settle for anything less than the best foundational farrier education possible. by Doug Butler PhD, CJF, FWCF Butler Professional Farrier School



Lindsay Hayes, Meredith Manor Graduate
Lindsay graduated from Meredith Manor in March of 2005 after what she describes as "the most challenging, eye-opening 365 days" of her horse career.
Article from Meredith Manor International Equestrian Centre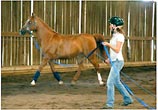 Horse Breaking vs. Horse Training
Many people who are training horses will ask them questions that the horse has no way of understanding or answering.
by Ron Meredith Meredith Manor International Equestrian Centre




Choosing a Career with Horses, Julie Griffin finds Meredith Manor

Cowboy Training, So You Want to Be a Cowboy! by Bob King's Cowboy School

Why Become a Farrier? by Doug Butler, PhD, CJF, FWCF Opportunities are Great!

Equestrian Education: Where Your Horse Career Begins by Ron Meredith

Chasing a Dream, Finding My Career with Horses by Kelly Lagos

Farrier Training , the Shoe Gal Kate M. Flynn goes to Pacific Coast Horseshoeing School

Ramey Equestrian School was a Wonderful experience by Lauren Mlsna

Understanding Horses for Better Training Results by Ron Meredith

Warming Up Your Horse by Jeff Spencer Training ans Horsemanship School

Advanced Back Country Horsemanship at its Finest By Andy Lightbody

Horse Communication First Rides: Evaluating a Horse's Vocabulary by Faith Meredith

Basics of Cattle Handling By Bob King

Horse Training Lessons, How Much Is Too Much? By Bob Jeffreys & Suzanne Sheppard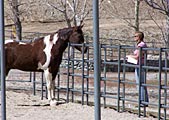 Equine Facilitated Learning
Opening the Connection Through the Way of the Horse
It is powerful, transformative way to learn to communicate with horses.
Article from The Ranch at Jesus Canyon



My Great Ramey Riding Camp Adventure by Ronni Rittenhouse

Ramey Equestrian School was a Wonderful experience by Lauren Mlsna

Shadow Ridge Camp Could Change Your Life by Alex Irwin

Jameson Ranch Camp is a real ranch in the Southern Sierras

Overcoming Horse Riding Fears by Faith Meredith

Do you LOVE Horses? by Gay Schuldt at Keystone Camp

Camping at Valley View Ranch

Riding at Ramey Summer Camp by Brittany Ross


To advertise your horse product or service, Contact Ann

InfoHorse.com, Horse Information Lives Here ® 8/23/2017
Contact Us to Advertise to over a million Horse Owners.
All images and content Copyright© 2017 by InfoHorse.com, Equusite.com.
Horse Owners are Dog Owners; Dog Product Information dognowner.com

Articles, Academic Schools, Arena Maintenance, Animal Communicators, Barns, Barn and Accessories, Barn Equipment and Tractors, Breast Collars, Grooming Products for Horses, Hay Feeders, Horse Blankets, Horse Books, Horse Videos, Horse Breeders, Horse Camping Gear, Career Schools, Carts and Buggies, Horse Training Clinicians, Equestrian Clothing, Dogs and Puppies, Horse Fencing, Western Art & Furniture, Horse Property for Sale, Horse Products For Sale, Fly Control, Foal Care, Horse Footings, Horse Gifts, Horse Health and Nutrition, Hoof and Leg, Horse Insurance, John Lyons Certified Trainers, Equine Lawyers, Leather Care, Links , Horse Property, Horse Photography, Portable Horse Stalls, Arenas and Roundpens, Horse Riding Schools, Horse Schools, Safety Products, Services for Horses, Horse Trailers, Horse Shipping, Horse Skin Coat Care, Horse Software, Specialty Trainers, Horse Summer Camps, Tack, Horse Trainers, Treats and Snacks, Truck Accessories, Trucks, Horse Vacations, Western Lifestyle, jewelry PCC G+